Make a day of it – that's the mantra at the renewed Green Spring Station where you will find Baltimore's largest collection of locally-owned boutiques, restaurants and cafés. Need a unique gift, the perfect outfit, swoon-worthy shoes, cocktails and nosh, home furnishings, tea and scones, well-fitting underthings, kids and tween gear, delicious sushi? They've got you covered. With an expanded Becket Hitch (hands down the best dang gift shop in B'More) and the addition of hometown favorite fashion boutique, Sassanova, Green Spring Station really is your one-stop shop.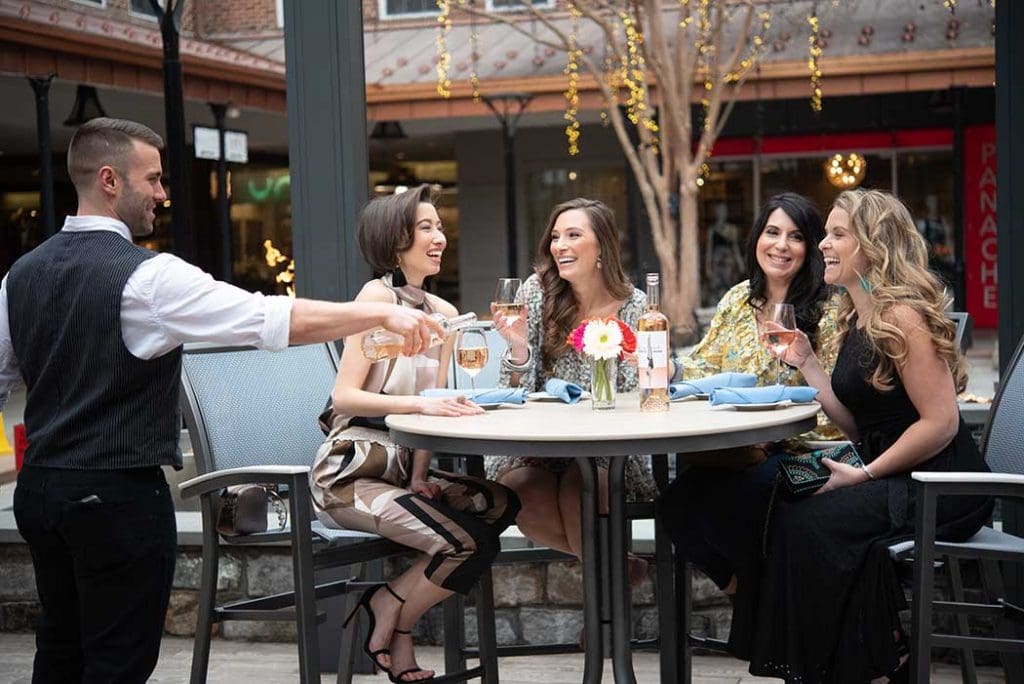 Trendsetters and Tastemakers Welcome
Spring has Sprung. It's time to experience the largest collection of locally-owned boutiques and restaurants in Baltimore. The courtyard is set, the outdoor dining is open and the boutiques are bursting with their spring lines.