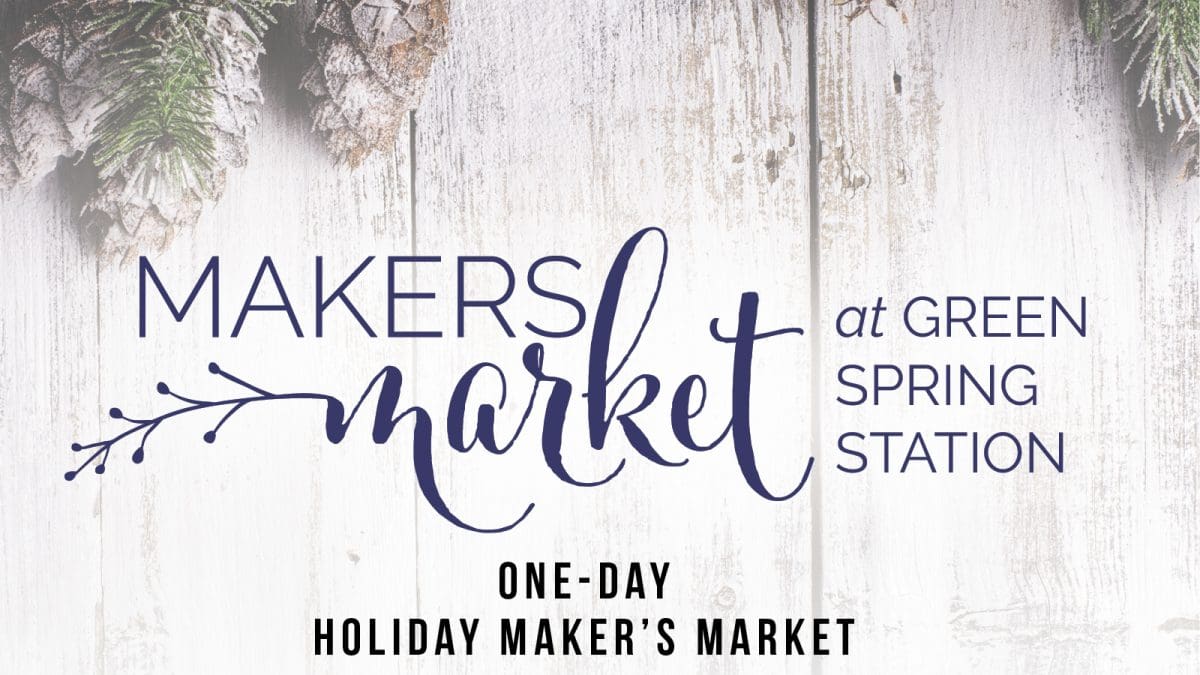 Saturday, December 14th | 10am – 4pm
Event is FREE and open to the public
Green Spring Station along with Taken, Baltimore Magazine, and WTMD-FM will once again host a one-day holiday marketplace featuring Baltimore's most talented artists and crafters as they 'set up shop' around the center in this 4th Annual Holiday Makers Market!
The Makers Market will feature more than 20 LOCAL holiday vendors and artisans, along with special pop-up shop curated by Taken as well as a DIY corner for some creative holiday fun!
The Green Spring Station Holiday Makers Market is modeled after the Bryant Park holiday craft bazaar in New York City. Throughout the day, shoppers will enjoy mixing and mingling with local artisans and enjoy unique one-of-a kind holiday gift ideas.
DIY Corner with Floral Fetes
Make your own holiday centerpiece.
Details