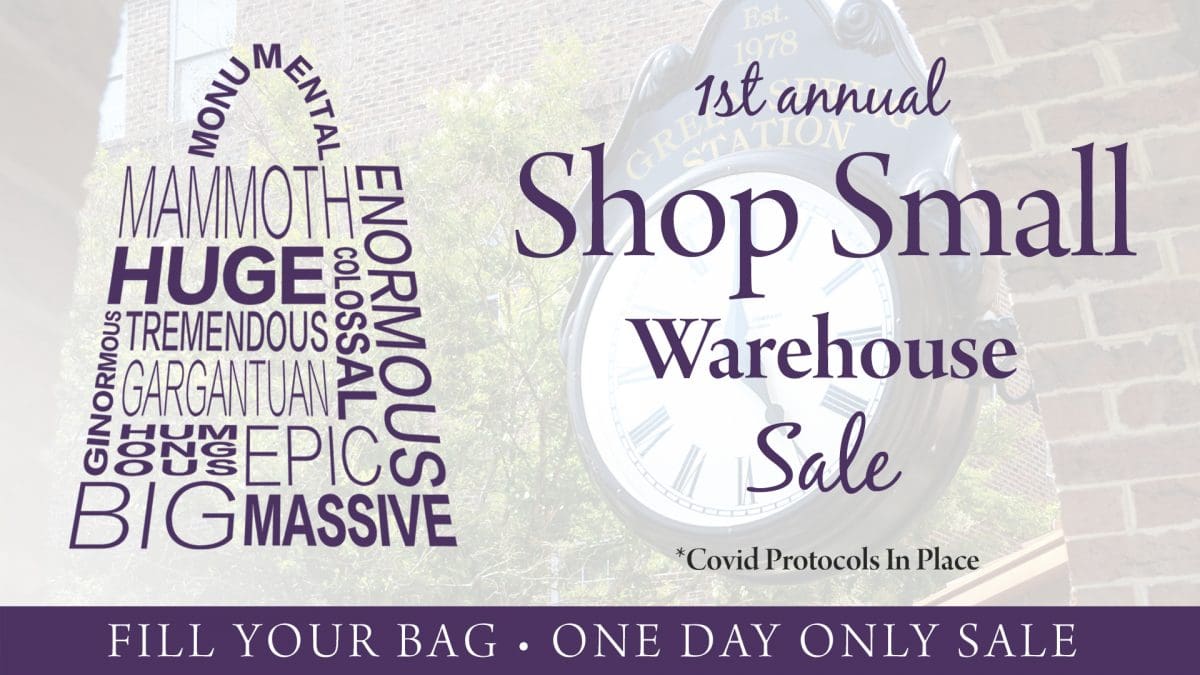 Shop Small in a Big Way
Stop in for the savings of the season...maybe even the year!
Up to 90% off from boutiques across Maryland.
Saturday, March 6, 2021 from 10am-4pm
We've gathered the best boutiques in Maryland and are bringing them together for a one- day event featuring unique and limited inventory.
The Boutiques