Save The Date For Makers Market 2020
Saturday, December 12th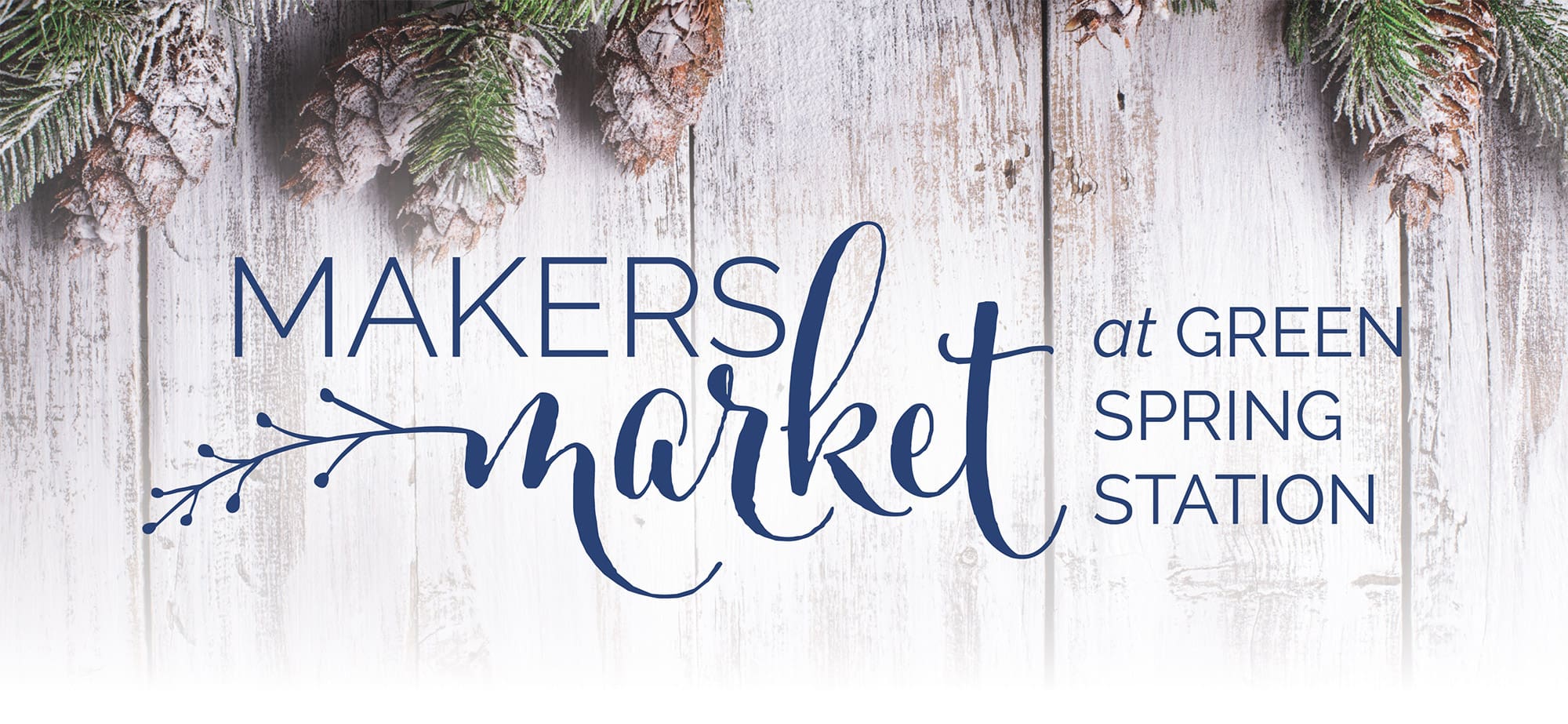 You Are Invited To Participate As A Maker!
Invitational Juried Holiday Maker's Market
Don't miss out on this one-day holiday market!
Green Spring Station is home to Baltimore's largest collection of finer boutiques and restaurants. On Saturday, December 12th we plan to expand the offerings to customers by hosting our 5th Annual Holiday Maker's Market featuring a showcase of local artisans.
We invite you to showcase and sell your wares as we promote shopping local in our community. This free event will feature exciting strolling holiday entertainment, Baltimore's best mixologists to keep our customers entertained and well 'watered,' special VIP area and more.
Non-refundable $100 show fee and no commission on sales
Each participant will be provided with an 8ft table, two chairs, signage and coverage from the elements
Event Details
The Green Spring Station Holiday Maker's Market will take place on Saturday, December 12, 2020 from 10am – 4pm
There is a non-refundable fee of $100 upon acceptance to the market.
Electricity is not available on site.
Load-in times will be assigned as we get closer to the event date.
For makers' juried to participate, Green Spring Station will provide:

An assigned 10×10 space with 8ft table, two chairs and coverage in the event of rain/snow
Comprehensive promotion including advertising both print and digital, media outreach
Application Details
To be considered for the Green Spring Station Holiday Maker's Market please:
Complete the fields in the online application form on this page. You may also download and print a copy of your completed form and mail to: Green Spring Station | Foxleigh Management 10803 Falls Road Lutherville, Maryland 21093
Include three (3) digital images of artists' ORIGINAL work, along with an image of booth display. Images can be sent via a digital format (JPEG preferred) and must by clearly labeled with artist's name. Images can be emailed to contact@greenspringstation.com or mailed to the address noted above.
Application Requirements
All artwork entered and included in the show must be the artist's ORIGINAL work.
Entries are reviewed by a panel on the basis of originality and quality of craftsmanship.
All artwork must be for sale at the price range indicated on the entry form.
Submission of this application constitutes an agreement with all conditions of this show and includes permission to use submitted images of accepted works for publicity purposes.